June 19 till July 17, 2021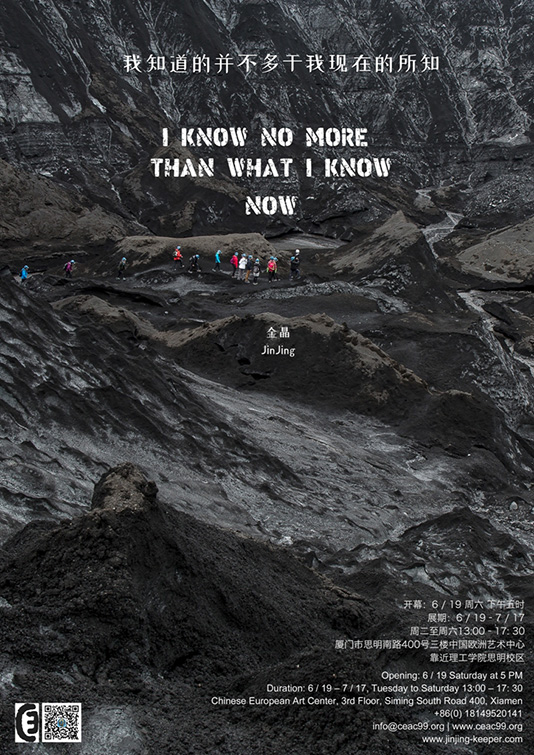 "I had never seen the sky so close to the ground.
I believed I could touch it as long as I keep going up.
…Yes, I did believe at that moment."
In the summer of 2019, I went to Iceland for a three-month residency. After the initial excitement over the pure and deep beauty of the natural landscape, I felt only frustrated and directionless on my own work. The creative methods I had been good at before all failed there. As Camus said: "Discovering the thickness of the world and seeing how unfamiliar a stone can be, we feel powerless. With what intensity nature shows, any landscape can deny us."
Once, I stood on a mountain and watched tourists in colorful mountaineering suits walking in the distant mountains like colorful pixels moving on the dark screen. Suddenly, a distant mountain shook a bit, I felt. It was as if the blowhole on the back of the giant whale let out a low sigh, shaking off the dust on the back. At that moment, I realized where my frustration on creation came from.
I have been living in cities, in man-made landscapes and in the constant stream of data… We are linked; I am a part of them. But here, we are not connected to the ground under our feet. There is an invisible barrier separating us, even though we are standing in the middle of the landscape. And that "shake", even if it were an illusion, reminded me that I had nothing to do with where I stood. So, I began to try to put the entry point into a kind of subtle awkwardness and sense of distance in the relationship between human and landscapes. Trying to show how human's "outsider" position is further emphasized when facing non-artificial nature after escaping from the piled up urban spectacles.
This exhibition includes photography, video and related sculptures and texts. In the presentation of photography, each image forms a stage setting (tableau) without context and spatiotemporal boundary. People and man-made objects appear inside this "tableau", but lack a narrative connection. It shows that in front of nature, the appearance of human in landscape is like having just landed on the surface of an unknown planet; uneasiness emerges behind the seemingly orderly and all of us seem to be an instant that can be completely ignored.
Gallery