July 11 till August 22, 2015
bræðslan, víkurland 6, 765 djúpivogur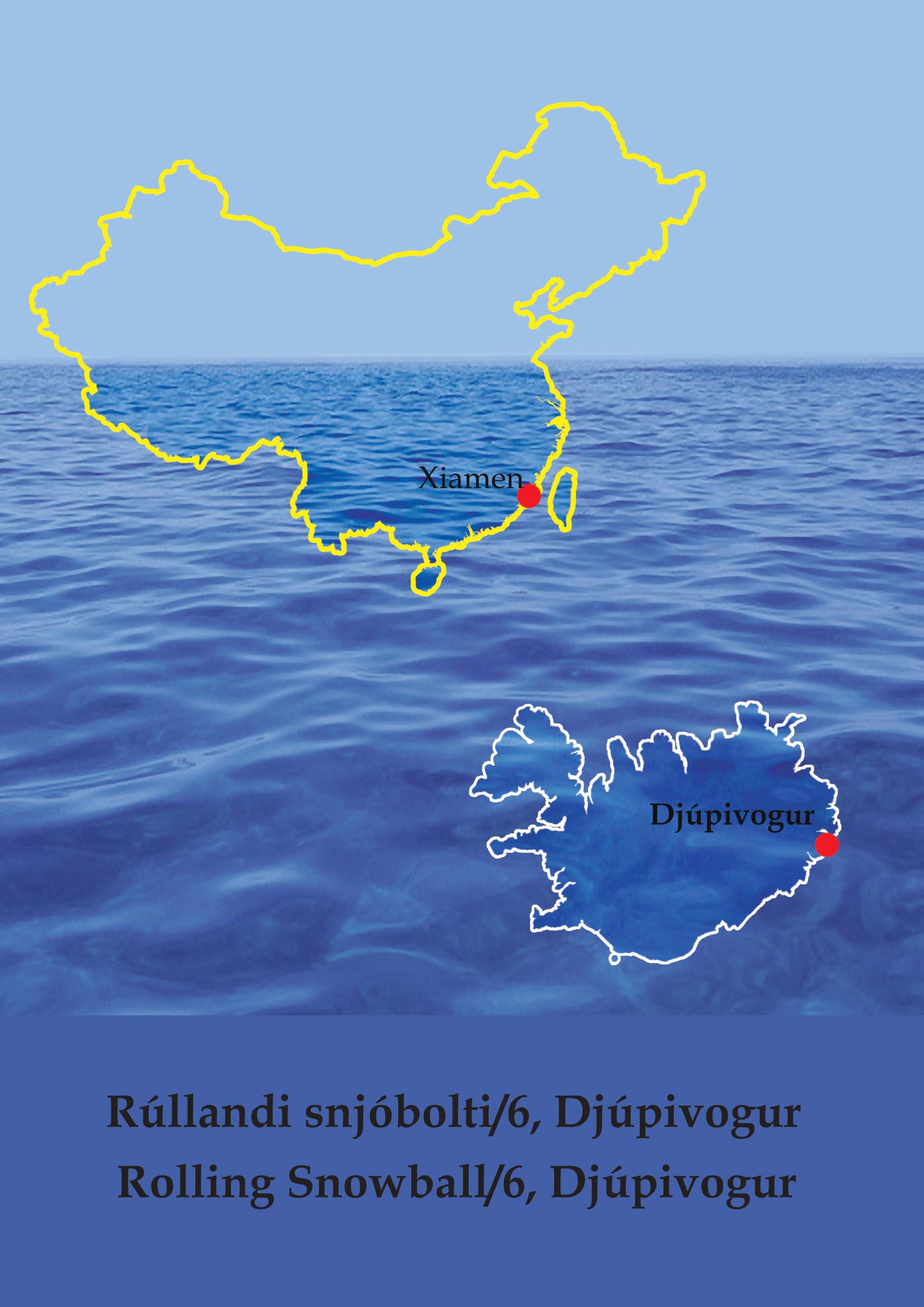 Rolling Snowball/6 is an international visual art exhibition that presents the works of 26 visual artists from Iceland, China, the Netherlands and other countries.
The exhibition was initiated by the Chinese European Art Center (CEAC) in Xiamen, Fujian province. CEAC, founded in 1999, is a non-profit art center with an artist – in – residence program open to visual artists, architects, designers, curators and writers. The art center's exhibition calendar consists of ten to twelve shows annually, with supplementary programs including lectures and workshops, outdoor video and film festivals and concerts.
CEAC's main task is to establish contact between Chinese and Western cultures. In Xiamen, CEAC has organised numerous exhibitions of Chinese and Western artists, and since 2010 large group exhibitions have been held in Shanghai, Quanzhou, Guangzhou and, for the first time in Europe, in Djúpivogur, Iceland in 2014.
After last years success CEAC is proud to present the second exhibition in Djúpivogur; Rolling Snowball/6, as well as the second summer artist – in – residence program.
We thank the Municipality of Djúpivogur for their good advice, support, their wonderful collaboration and for giving us the opportunity to show the exhibition in the old fish factory in Djúpivogur.
Last but not least we thank the artists for sharing their work with us, and the public in Iceland. It is with your participation that we are able to make this special project happen.
May Lee and Ineke Gudmundsson, CEAC Xiamen Annelie Musters, CEAC Platform Amsterdam
The exhibition will be opened by Mr Gunnarsson, Minister of Education
and Culture from Iceland, Mr. Zhang Weidong, Ambassdor of the People's
Republic of China to the Republic of Iceland.
Participating artists
Árni Páll Jóhannsson, Aernout Mik, Bård Breivik, Bjørn Nørgaard,
Finnbogi Pétursson, Guido van der Werve, Hekla Dögg Jónsdóttir,
Hrafnkell Sigurðsson, Josie Jenkins, Kan Xuan, Kristján Guðmundsson,
Libin Chen, Marike Schuurman, Marjan Laaper, Ólöf Nordal,
Ragnar Kjartansson, Rúna Þorkelsdóttir, Sarah Mei Herman,
Scarlett Hooft Graafland, Sigurður Guðmundsson, Stevens Vaughn, Þór Vigfússon,
Tim Chen Chuanxi, Voebe de Gruyter, Zhang Ya, Zhifei Yang.
Gallery