june 2 till june 12, 2018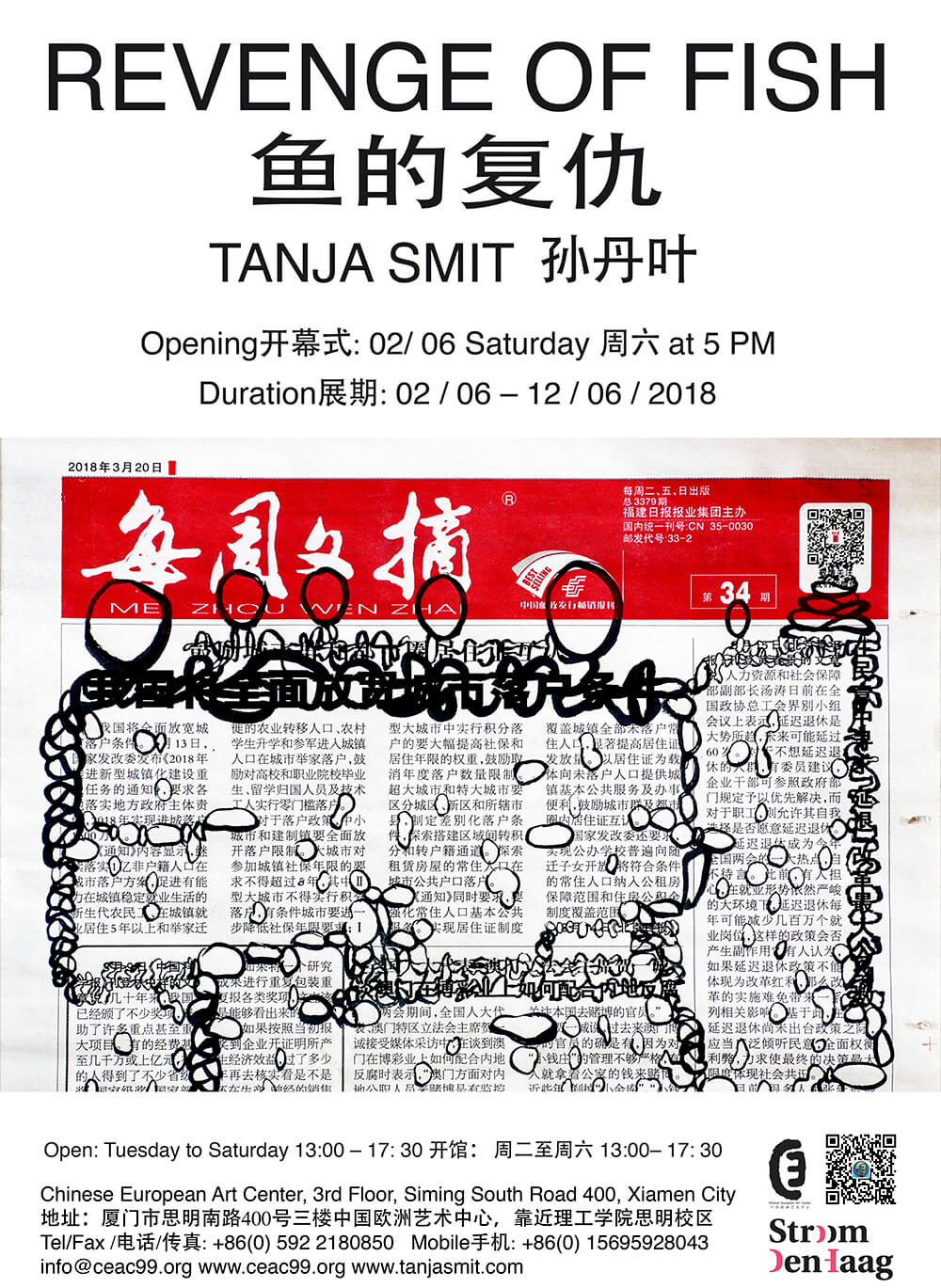 How do you read the world? Tanja Smit makes drawings, paintings, photos and artist's books, which sometimes undergo translations into banners, videos and (music) performance. They question, each in their own way, the changing relationship between the human mind and its body and surroundings; in particular our role towards other animals, plants, and towards that what supposes to make us human: language.
Paper is the main carrier of her work, blank as well as printed, like newspapers, magazines and books, in which she discovers, reveals and alters, meanings and structures. These so called textworks highlight structures of language, as well as the disappearing role of books and printed text from our society.
The drawings, paintings and photos are direct, layered, open and process-based; shaping and thinking are inseparable. She is fascinated with language and stories, but also by music, structures and randomness. There is this human tendency to project meaning on everything we recognize, ignoring all that we don't. You can view her works as visual reports of what happens when you follow the opposite path: when you project meaning upon the random and withdraw meaning from- or alter the meaning of the known: read the image and see the text.
The use of the bamboo brush with ink and water colour, as well as the prevailing of meaning over realism, has attracted Tanja Smit since long to Chinese thought and art. The combination of image and language in the Chinese characters is another great field of interest. The three months of the residency in CEAC, Xiamen has been her first opportunity to work in China. She took classical Chinese painting and calligraphy lessons, started to draw on Chinese books and newspapers and roamed the city with her camera. This exhibition offers already some works 'made in Xiamen'. They are accompanied by a fine choice of pieces from The Netherlands.
The title of the exposition is a little joke. Though some fishes might appear in her recent drawings and paintings – not in the least due to their abundant presence in Xiamen's markets and restaurants – basically it shows a mental image provoked by three small words.
Made possible by:Stroom Den Haag