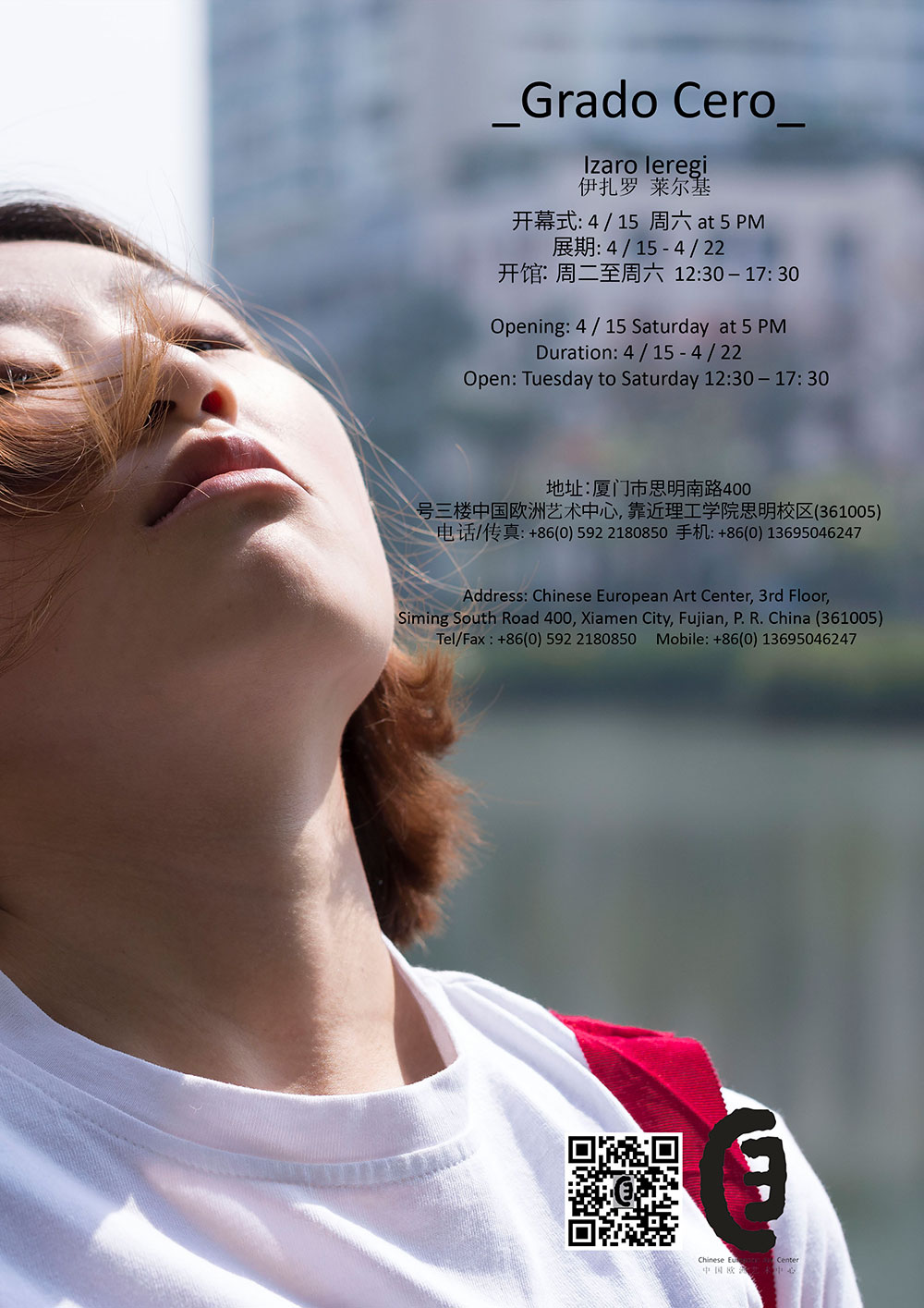 The process of classifying and ordering a series of images found in the archive of "Lazkaoko Beneditarren Fundazioa" prompted me to rethink and decontextualize the actions represented, putting the focus on the performative character of these same. This project it is been a journey from the resistance to the pursuit of pleasure; has placed me in front of issues like the art structure versus culture system; identity built by ideology or built by the exercise of everyday life; when are we in the ideology of the subject and when are we in the ideology of art. To sum up, when is about the sign and when is about the symbol. This Project comes from a research project that I have been developing for more than a year. I recorded different group of women performing actions based on a score written from a selection of images showing different actions, in order to investigate the de-ideologization of the images represented. In Bilbao first and then here in Xiamen, always following the logic of re-enactment.

For me it is important that if I want to treat subjectivity in social groups, how is it created, how is it held to question the representation and perception of images, to leave my own context to see reality as signs, that is, return to degree-zero. All this applied to the relationship between the body, the action and the gesture. Analyzing the body as an expression, as a gesture. It is said that the gesture is the semiotic evidence of language, that degree-zero we are talking about. The body reveals itself as a sign. Some figures that follow a score, and repeat the action in loop, in a non-naturality, even letting you see the hand that directs, literally.

Approaching this same exercise repeatedly, in various contexts, helps me to dissociate itself from my goal and to focus on getting different results. The fact that all the figures are women is not a casual issue. The body that acquires presence in the actions that we understand as real (In this case the archive images) it is the man ones. I want to impose on the viewer the woman's body with all its carnality. Through the imitative component of re- enactment and the use of repetitive strategies come to non-naturality and make way for new signifiers.
Gallery