July 22 till August 6, 2017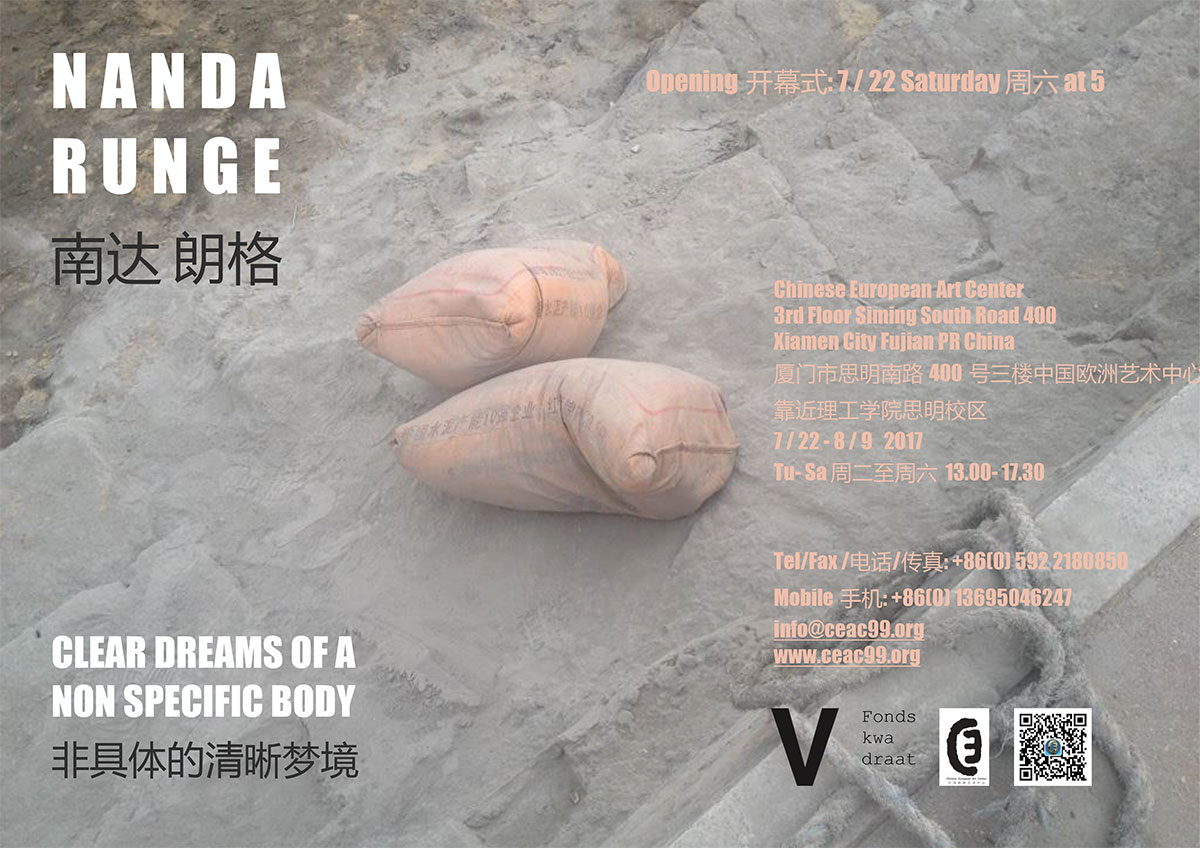 Where figurative artists often tell a story, Nanda Runge only creates the setting for a story. As a two-dimensional decorator for an imaginary play. The structure of the paint with which Runge works creates the illusion of a wrinkling water surface in which we see the buildings reflected. Light and shadow therefore play an important role in Runge's work. Material usage creates an exciting contrast between the organic image language and the actual strict lines of the (office) buildings and interiors that are displayed with it. As a result, the buildings acquire a poetic dimension.
The use of ink, as well as the combination of dizzy and straight lines, reminds us of Oriental calligraphy. The white paper surface is always visible and therefore becomes part of the work. It reinforces the somewhat lost character of the settings. Also in color use the work is usually sober. Reflecting on light colors, the buildings appear to be blurred in the sunlight in the middle of summer. However, there are also signs that sharply end up with an ink black night and get something spooky. The works usually based on self-made photographs and focuses on the translation of the global composition: the works consist largely of contours and without many details. This makes the work almost abstract.
Field of interest is that China is currently one of the world's richest countries, on its way becoming world leader. Bank Buildings radiate power. Earlier, she made a series of work titled 'Very Important Buildings' dealing with the world of politics and lawmaking. Among others, the United nations building in New York City and the headquarters of the European Union in Brussels. Through the method of accidentally shooting places, to be used in Xiamen, there was an intuitive image of the growing economy in China. The underlying force to this wealth seems to be the one party communist high efficiency and practical touch of Chinese. By developing six lanes flyover roads and residential sky rises at a very vast pace, improving infrastructure and realizing enormous concrete structures, a futuristic city arise. Constructed by a huge body of manual labour working in obsolete looking techniques putting up skyscrapers of astonishing height. Workers manually paving the miles land old sidewalk making it appear as new.
The title originated from the translation of 'concrete' in Chinese, which consists of two characters that mean 'specific' and 'body', or even 'clear', only in a sentence with for example, the word 'build' clarifies that the characters mean 'concrete'.
Made possible by:
Vleeshal Fonds Kwadraat
Thanks for support by purchasing the special edition:
Anneke Assen, A. Beenhakker, Annemiek Fanoy and Erik van In, Conny de Lange, Ida Doorenweerd and Leo Faase, J. van der Laer, Kees Wijker,
Monique Wilschut and Bas Peeperkorn, Nelleke Philipo, Tom van den Berge and Joyce van Elzakker, V. van der Willigen, William Verstraeten.
For help and donations:
Bram de Jonge, Ferial and Paul Kwant, Joke Midavaine, Hans Bommelje, Hedi Hornstra. Koos Midavaine, Katinka Jesse, Anne-Marie van Sprang, Matty Bakker, Liesbeth Minderhoud, Antoinette Slagboom.
Nicole Bianchet for renting and making good use of my studio.
In Xiamen:
May Lee and Ineke Gudmundson of the CEAC
Haitao, Anneke, E