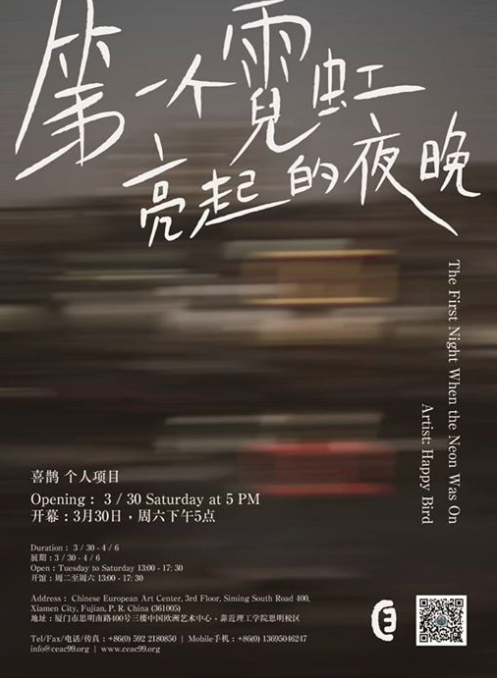 CEAC is proud to present 'The Neon Was On' by Chinese artist Happy Bird.
The audience holds a piece of paper in their hands with ticket.
The outline of the play is written on it.
The present you and the future you are not the same person.
The choice in the future is the acceptance of the past.
Why is she restless? Is it because of the misplacement of time or the synopsis of the story?
She focuses her eyes merely on herself
and becomes her own observer.
She constantly asks herself:
"Did I go to the wrong filming site?"
"Did I get the time wrong?"
She seems to hear the actor constantly telling her, "You were tricked."
She no longer feels secure.
She notices that the actors on the stage are gazing at her.
The auditorium is transformed from a shelter to a cliff.
She wants to be in the crowd and be safe.
But in fact, the moment she feels embarrassed
is merely caused by the wrongly printed flyer.
Just doubt! Many things are doubtful now.
This is a symbolic moment.
The surrounding cars have their red lights for emergency brake on.
Suddenly I remember the first neon-lit night at Shapowei
splay">Gallery