November 30 at 5 PM, 2019
November 30, 2019 till January 17, 2020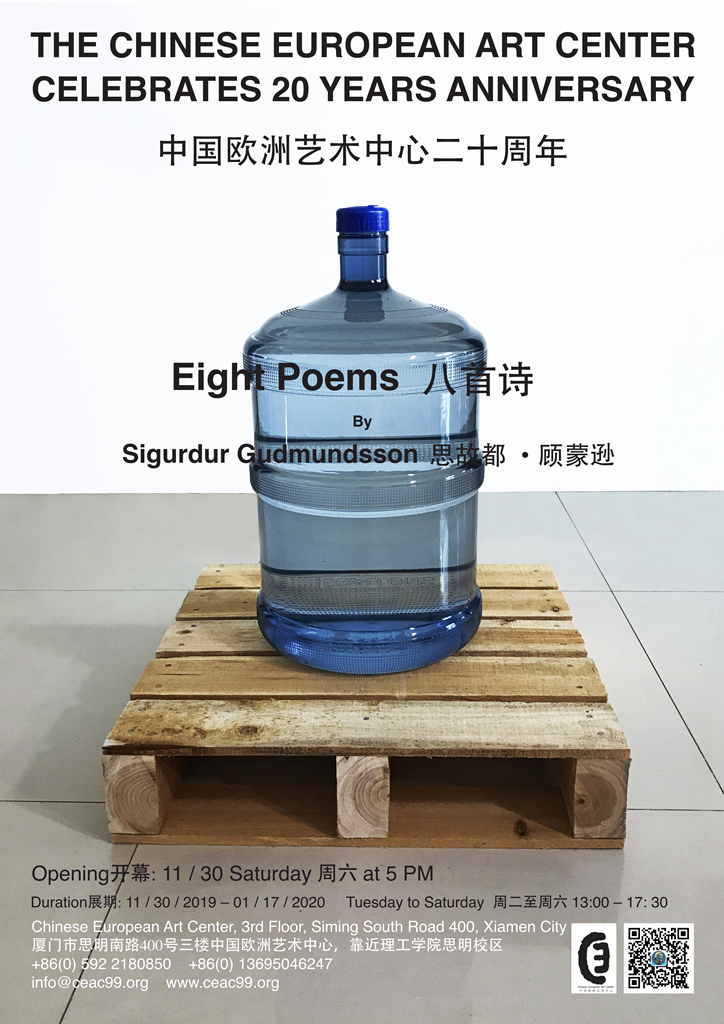 Sigurdur Gudmundsson CEAC 20 year celebration
Almost fifty years ago, in 1971, I made an exhibition in Amsterdam that I called Eight Poems. That exhibition contained eight everyday objects that, for the first time, I experienced as poems.
In this exhibition here at CEAC the eight poems all represent a specific kind of poetry –each of them more articulated than the earlier work. There is definitely a strong relationship between the old Eight Poems and the poems in this exhibition. This doesn't concern me because I am aware that I am the one I am– I was fifty years ago and I am now.
The worst way to look at my work is to look for a meaning.A better way is to approach them as if you are listening to music – not looking for something to understand but just something to experience and feel.
Gallery