August 17 till September 28, 2019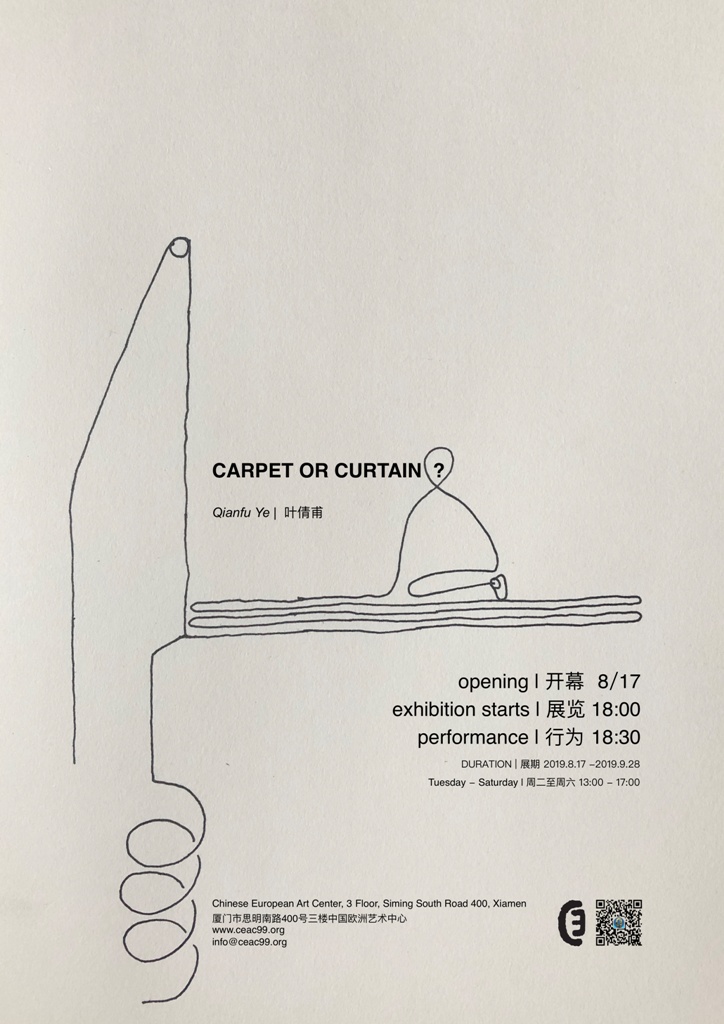 When I first started to learn English, I always mess up these two words: "carpet" and "curtain". After 3 years' of study in the Netherlands, this exhibition seems to be a looking back.

There was a T-shirt I was too lazy to wash years ago, turn out to lose color, and just two weeks ago, my mom use whiteking to clean some oil on another T-shirt, which led to another lose-color-cloth.

The work I show at CEAC combines with 2 parts, one part is the short videos I made during three years of study in The Netherlands. The second part is a performance.

I shouted and run through the field, I walked on the piano, I hatched a sand turtle at the beach, I built up the symbol of my home environment.
When I flied from China to Europe, my main media started to switch to the media that I can carry with me — digital videos, which maybe because of a sense of unsafely and going abroad. But after 3 years, the energy of performance and installation seems to start coming back.


Gallery