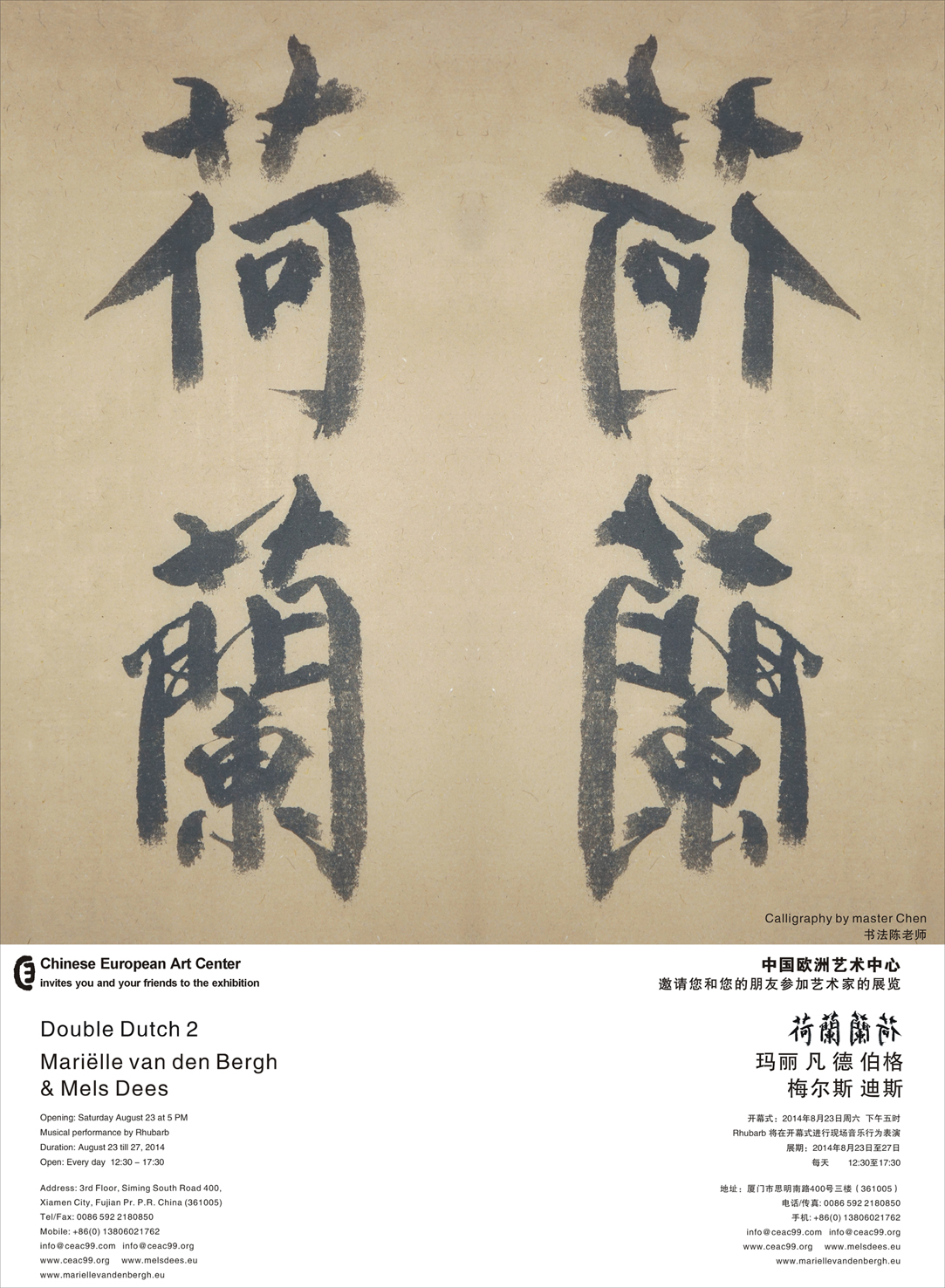 Mariëlle van den Bergh often uses nature as a source of inspiration. In China she was struck by the variety of seafood and fishes on display in roadside stalls and aquariums. Many of them, like sea slugs, octopuses and jellyfish are rare in European waters. She combined her interest in these exotic animals with her fascination with Chinese glass. The products of the Xiamen glass factory Xinnuo, which van den Bergh visited with the staff of CEAC, reminded her of the colourful sea creatures. On a later visit to the Textile Market, she fell in love with the beautiful and complex woven wedding dress fabrics. To combine the hard and colourful glass and the soft, shapeless textile was a challenge, as was the construction. Another contrast van den Bergh wanted to use was that between the beautiful, shiny textile versus the cheap plastic, omnipresent in Chinese daily life. To her, the contrast between the exquisite and the practical, but ugly, is characteristic for present-day China.
"In spite of the fact that Mariëlle's sculpture is quite tactile and concrete, one could actually call her a conceptual artist. She never makes anecdotal images – she departs from an idea and tries to produce a shape to materialise it, usually creating different layers of meaning, so the work can be interpreted from various angles. It is to her advantage that she has mastered many techniques: there will always be a material which expresses her ideas in the most effective way. As a result she keeps surprising us with the beautiful, lyrical and theatrical artwork."
John van Cauteren, curator of the Municipal Museum Weert, Holland
Mels Dees:
"Most of my work is concerned with man's relation to nature, and with the way our civilization uses space and natural resources to create our habitat. There is beauty and sadness in the products of man's dream of independence, in the constructions he has made for centuries to assert his shaky dominion over nature. I planned to take this as my subject for my residency in China – and in particular I wanted to make a connection to the (recent) past. However, from the moment we left the airport I was overwhelmed, by the sheer size, the numbers and the tremendous liveliness of Xiamen. I did not know where to look first, but I felt I was constantly being looked at by everybody around me. And my plans suddenly seemed inadequate and slightly artificial.
So I needed to reduce the scope of what I wanted to do and, as language was no viable means of communication, I decided to take all this looking, seeing, watching – my own as well as other people's – as a point of departure. In the early hours of the following days I made long walks through the city and along its beaches. The pictures I took focused on observing, on the continuous photographing all around me, on CCTV, all the different ways people are watching each other and themselves in this city. But my lifelong preoccupations also sneaked into the images, and, to add new layers of meaning, I manipulated part of the results on the computer.
The outcome was a mosaic of more than 50 images which are about Xiamen as much as they are about me – which means that some are ironic constructions, some quite straightforward representations, others just visual puns. It is for the spectator to decide. I intend to publish this series of photographs, combined with short texts, as an artist's edition or in the shape of a book.
A light-hearted or even mocking approach is even more evident in the shopping bag project. Here I try to combine remembered images of the Cultural Revolution (as they filtered through to the West during the sixties and the seventies) with the happy-go-lucky consumer mentality that is prevalent in present-day China. And – at least to me – shopping bags have even acquired certain political connotations."
Mels Dees and his partner Mariëlle van den Bergh, together with their son Quirijn, have been at many residencies in Europe (Ireland, Spain, France, Germany), Canada (Québec), Australia (Tasmania), India and Japan. They have been working at CEAC in Xiamen from July 9th onwards, taking lessons in calligraphy and traditional Chinese painting. Quirijn learned some Chinese and studied music production. They will be leaving China at the end of August: two months was far too short!
Gallery