April 20 till May 11, 2013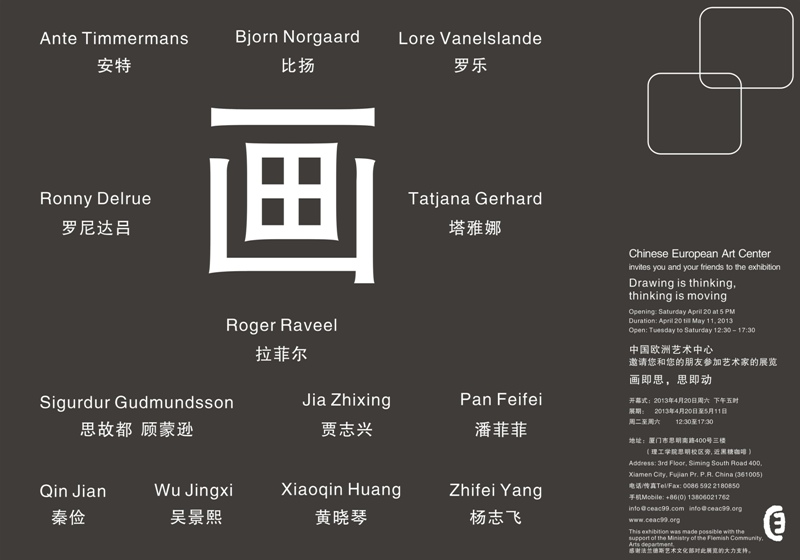 Participated Artists:
Ante Timmermans, Bjørn Nørgaard, Lore Vanelslande,
Roger Raveel, Ronny Delrue, Sigurdur Gudmundsson,
Tatjana Gerhard, Jia Zhixing, Pan Feifei, Qin Jian,
Wu Jingxi, Xiaoqin Huang, Zhifei Yang
Drawing is the beginning of everything.
Drawing indicates the placement of 'a sign'.
The concept 'drawing' indicates the placement of a sign in the most diverse ways and can be interpreted as open as wanted.
It does not only refer to pencil and paper but also to the thinking that leaves behind traces of the collective memory, to the drawing on the ground, to the polishing of a stone on a rock, to the move of a pencil on a cardboard or a canvas, to an installation where the walls, the floor are the support …
Drawing is thinking, thinking is drawing.
The opening was attended by Mr. Herman Declercq, Vice-consul of Consulate General of Belgium in Guangzhou and Mr. Piet Coessens, Director of Roger Raveel Museum in Machelen, Belgium.
Gallery