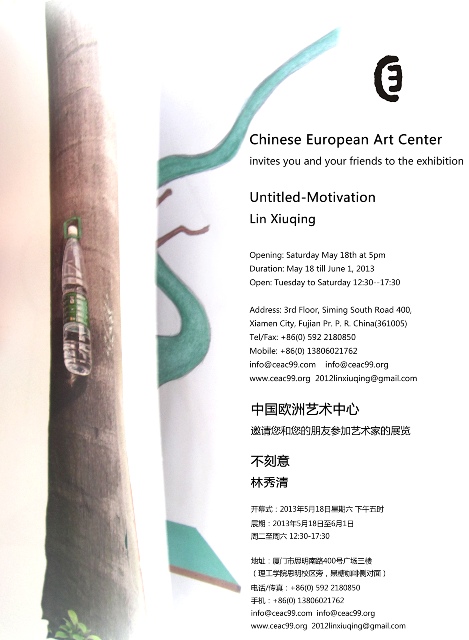 As a postgraduate graduation exhibition, the current exhibition stages works which represent Lin Xiuqing's achievements in art practice throughout the year.
What Lin tries to image is her perspective of view for life. Her works picture certain unintentional conducts in the daily life. Her keen sense to detect the surroundings is largely due to her origin in a farmer's family. Experiences in the rural areas directly inspire and motivate Lin, who currently lives in the modern city of Xiamen, in her artistic creation. She pays special attention to how people manage to solve the problems in daily life by their own to meet their basic needs under poor living conditions. Those casual and simple conducts, which are full of wisdom in her eyes, embody their unsophisticated value of life.
On the one hand, Lin aspires to seek those who strive to make a living and their conducts aimed at survival in the increasingly high consumption society. Though with neither high-tech, nor intentional style and idea for fashion in their creativity, these conducts manifest not only the optimism between people and space, people and objects and human relations, but also the amicable attitude and way for living. On the other hand, her behavior is unintentional to a large extent. She bridges the unrelated objects by discovering their bonds, which may be interpreted as a way to find and build a context for dialogue and thoughts in the level of life and culture at different hours and in different spaces.
Gallery