Saturday 15 October at 18:30, 2011
15 October till 5 November, 2011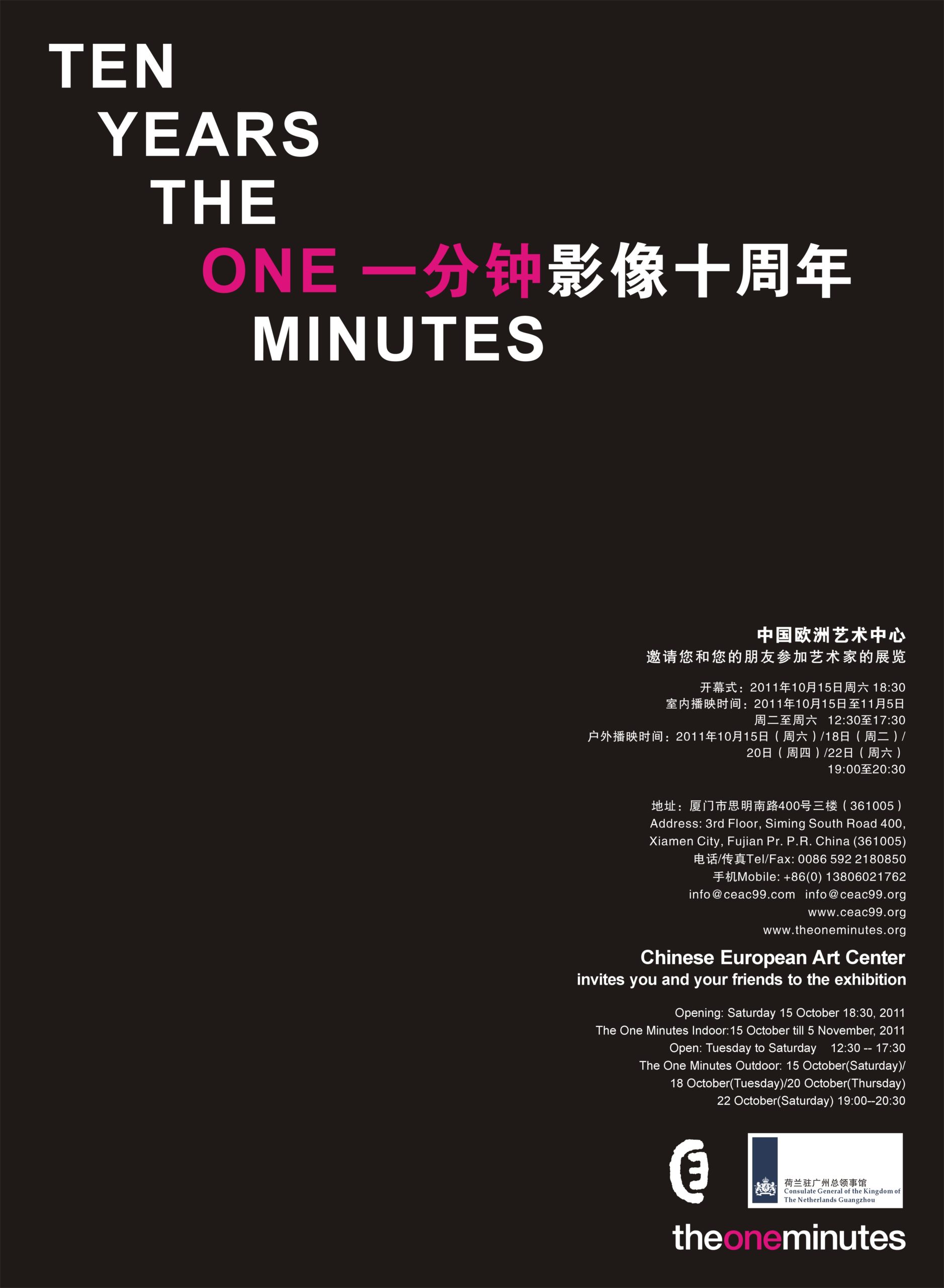 The One Minutes (TOM) is a brand name for moving images that last exactly one minute. It fits well in our world of looking quickly, understanding immediately and it is a response to the influence of commercials, video clips and the increased affordability of camera's, computers and access to Internet. The limited time frame forces the maker to think critically about what he/she would like to show us. The flexibility of the formula and the diversity of dissemination from the street to galleries, TV and festivals make it an attractive and accessible contemporary art form for a broad audience.
The One Minutes was initiated by Mr. Jos Houweling former director Sandberg Institute Amsterdam and launched in 1998 and by now it has developed into a global network with makers from 100 countries and an archive of 10000 video works that are shown (inter) nationally on many podia. Its core activity is the annual competition for the best One Minutes. Additionally The One Minutes realizes television programs, exhibitions, DVD-releases, lectures, workshops, internet TV and websites. The One Minutes foundation manages a wealth of images, facilities, contacts and experiences and would like to share this with third parties.

The One Minutes contribute to a rich and divers picture of the world. It provides conditions for creating new artworks and offers an international platform and a broad audience to artists around the world.
Art crossing all boundaries is a 'bon mot' that is only rarely true. There are waterproof walls between different cultural entities. Art of international meaning is defined and driven by the West and its welfare. The One Minutes is the only initiative in the Netherlands that does not exclude any region. The One Minutes challenges artists all over the world to participate. The One Minutes is truly democratic. The One Minutes has its own rules of the game creating a framework for absolute and exuberant freedom.
Tineke Reijnders, Dutch art critic.
The One Minutes foundation is a non profit organization. It is hosted by the Sandberg Institute, an international master studies for visual arts.

This project was made possible with the support of the Pauwhof Fund, the Van Bijlevelt Foundation and the Consulate General of the Kingdom of the Netherlands in Guangzhou.
Gallery