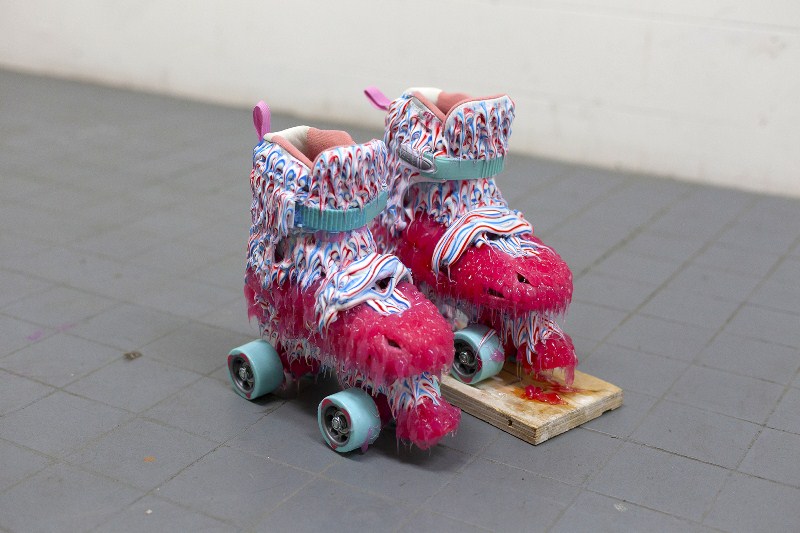 How to distinguish boundaries and the status of things that are alive within an order?

In order to approximate the idea of hybridization of things, objects and commodities, Milena Anna Bouma turns the meaning of everyday objects around. Where the "alive" and "non-living" objects and materials bump into each other, a complex collision of things and meanings takes place. Whereas objects usually have one dimension, the term hybrid suggests multiple dimensions.

How can an iron table or a random toy become a 'tank', 'container' or 'station' for something else, and how do they supplement, enhance or challenge each other? By representing these ideas in sculptures and installations, using both existing and handcrafted materials and objects, Milena advocates for new possibilities of the objects' status in the world.

Gallery