March 27 till April 17, 2009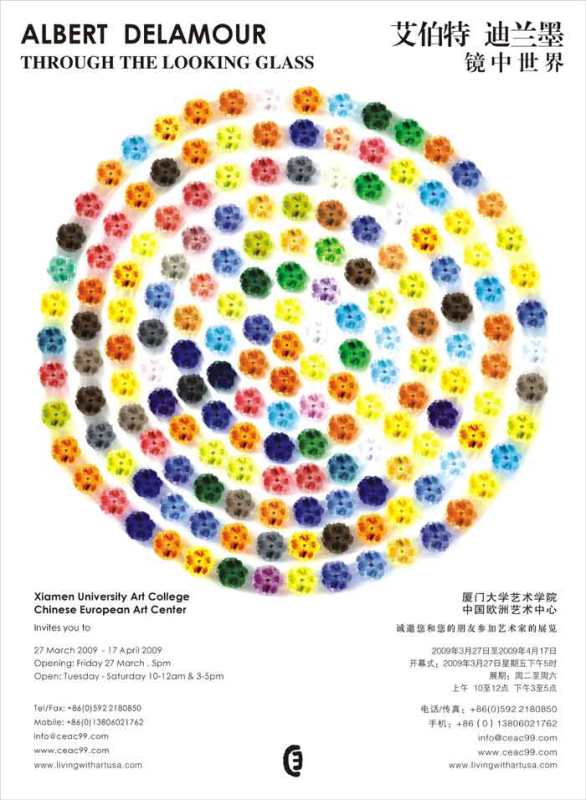 CEAC is pleased to present Through The Looking Glass, the first exhibition by French photographer Albert Delamour in China.

Albert Delamour studied in Paris at Louis Lumiere's School of Photography and Cinema. While furthering his studies under the comprehensive guidance and tutelage of Henri Coste, Albert developed a keen interest in human sociology and psychology. These studies and investigations led to creative endeavours. He has spent much of his career working in Paris for advertising and fashion designers.

In 2000, he moved to New York, looking for new inspiration Albert Delamour's work has been exhibited internationally, and he is represented in many galleries through the USA. For years, Albert Delamour's photographs caught people by his powerful command of color, an eye for beauty and his ability to tell a story and provoke many emotions in a single image. From his first series: Saint Sebastian presented at La Grande Chapelle de la Salpetrière and Who is my Enemy at La Citée Internationale des Arts in Paris, to Designed by Nature, Cut & Uncut, Moistures of Life, Albert Delamour's images takes you on a journey of the senses where beauty, humor and poetry speak to you and about you.

The opportunity to be artist in residence at the CEAC pushed Albert Delamour to begin a reflection on his work. That's giving you his new series Commodity fetishism & Numinosums where the mirror is prosaic, without spirit and showing the traditional significance of undesirable truth.

In Art, it is always a promise of happiness (Stendhal),
We hope you will come to discover it.

Gallery