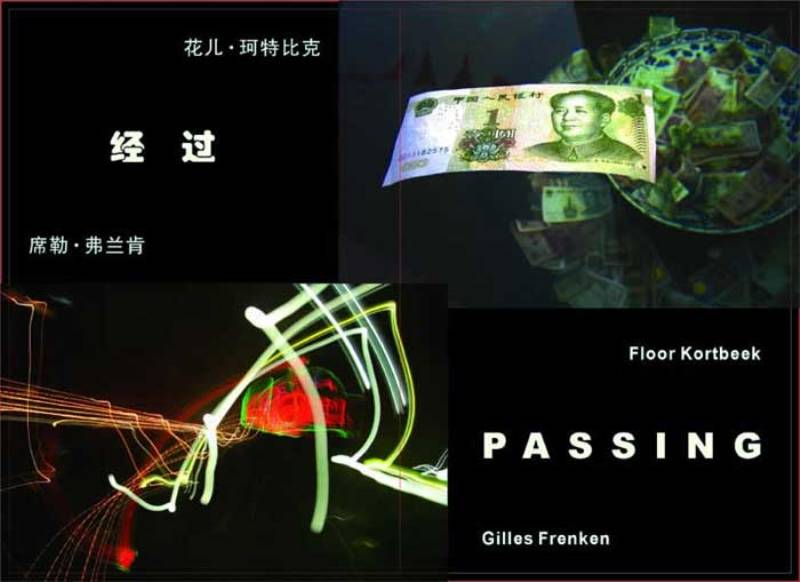 The Chinese European Art Center (CEAC) is pleased to present, PASSING a dual exhibition of works by Floor Kortbeek and Gilles Frenken, two Dutch artists who have been invited by CEAC to work as artists in residence in Xiamen over a three-month period. For the artists, PASSING references the rapidly changing Chinese society, as well as the traces that passing time leaves behind influencing both historical and personal perspectives.

PASSING features works that have been created during their stay in Xiamen, utilizing film, photography and site-specific installation. Kortbeek and Frenken have also collaborated especially for the CEAC exhibition, resulting in the production of several short films. Twelve of these one-minute films will debut throughout the show.

An antique Chinese dragon that Kortbeek has transformed into a moving installation will greet visitors to CEAC. She will also present several photographic works, based on her one-minute-films. Frenken will exhibit two series of photographic works; abstract light drawings created by use of his digital camera and cityscapes which impart a more impressionist mood.

In PASSING, she presents a dragon kite, a symbol of the past, of mythology, of religion and celebration. Kortbeek has changed the dragon's surface to gold. Through suspension, she creates the illusion of flight, making it a heavenly creature, reflecting light, looking back at us. To her the dragon symbolizes the transformation of time which is opposite of the western concept of time. In the West time is linear, so future can become past, but past never becomes future. In Eastern cultures time is a cyclical process, past can regenerate and become future! The dragon keeps circling, chasing its own tail.

In her six one-minute films she shows the passing of time. Time facilitates so many changes in our lives. Kortbeek captures elements like water, wind and stone. Often she transforms their natural state, to enhance the power of the images.

In another series of photographic works Frenken refers to the times of impressionism, more than 100 years ago. At this time European traders stayed in Xiamen (Amoy) where they made their first photographic pictures to take home. Photography was a new way to document reality. Eventually artists made their drawings and paintings more abstract, expressing their personal feelings and impressions of the world as they saw it. In this way Frenken uses his camera, literary as a brush to paint both landscapes and cityscapes. Instead of taking pictures of people and objects in a short moment of time, he moves his camera in the streets of Xiamen. This process has resulted in a series of impressionistic photographs.

As a professional filmmaker and a director of photography, Frenken is competent in all areas of film and video cameras. In Xiamen he experimented working with an inexpensive and simple digital camera while making a series of six one-minute films. In these films he presents his way of looking at contemporary Xiamen, showing an abstract world behind the ordinary.

Gallery