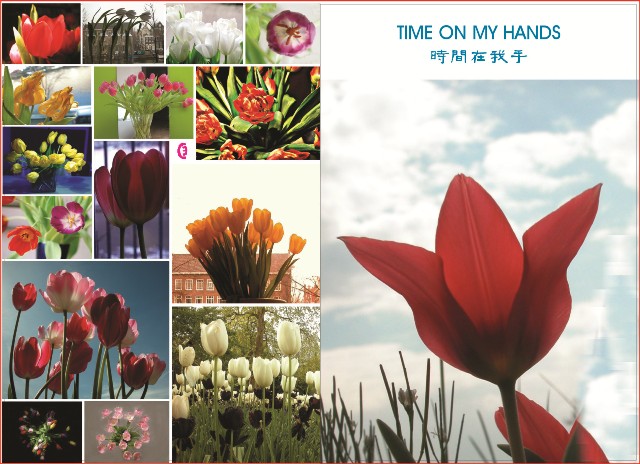 René Coelho (1936, The Hague, The Netherlands) re-entered the art field as an artist after 40 years of being a photographer, a tv-producer, a documentary maker, professor in Media Art and as founder and former director of MonteVideo/Time Based Arts, the National Media Art Institute of The Netherlands. About his present work he states:

Time cannot always be measured with a clock and has subjective characteristics. I just have to look at my own life and find that time passes much faster than it used to do years ago. Or to think back at that complicated dream that develops in just part of a second, before waking up. It is therefore not surprising that the element of time is and has been not only a source of inspiration for many artists, but, along with the technological developments, also more and more a tool. For more than forty years I have been involved in the moving image in various chapters of my career: in photography, film, television and in the arts. And from 'time to time' I realized that the moving image, in film and video, is nothing more or nothing less than a series of still images, projected onto our retina for 1/24th, 1/25th or 1/30est of a second. A single image like this, being part of a movement, often has, compared to a photo, quite different characteristics. This inspired me to start working with this 'frozen image', and doing so creating my personal 'time'. But also the opposite, bringing into motion series of photo's, not intended to be part of a moving image,offers interesting possibilities. Setting into motion a series of photographic images, produced over a longer period, compresses time. Doing so, a period of several years can be displayed in one minute. This type of 'movement' should not always be taken literally. Hanging a series of images on a wall can create a type of movement and can be seen as a certain order of time and display a type of movement..

As a photographer I had to deal with the dictatorship of the 'moment', in film and video it is the linear time that rules. To withdraw myself from these laws and rules, but also combining these two properties, opened for me new creative possibilities. It allows me, for instance, to recycle images, produced in a period of more than forty years.

Gallery