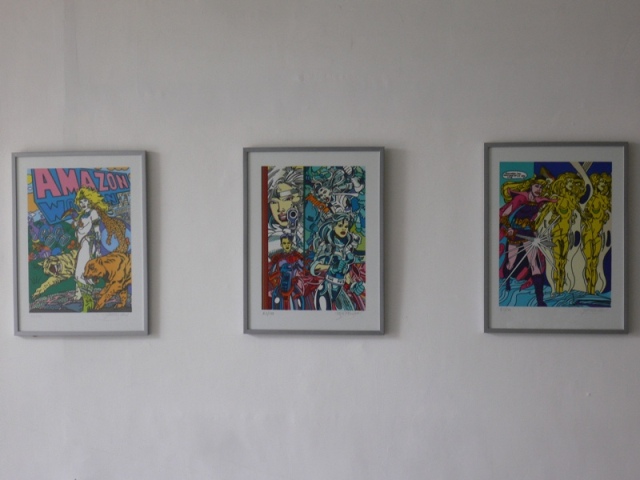 Guðmundur Guðmundsson later known as Erró.

1932 Born in Ólafsvik, Iceland
1949-1951 Reykjavik School of Fine Arts
1952-1953 Oslo Academy of Fine Arts, Norway
1953-1955 Florence Academy of Fine Arts, Ravenna Mosaics School.

From 1958 Erró has been living and working in Paris but generally spends part of the winter in Thailand and the summers at his house in Formentera Spain.

Erró is without any doubts the best known Icelandic artist today. He started in the fifties in Italie but soon he moved to Paris and shortly after he also settled in New York. In his early time he worked closely together with the French avant-garde artists and also later with the American pop-artists.

In Iceland there is a permanent museum for his art and he is extremely populair by the Icelandic people – an absolut super star one could say. His paintings can be found in all the leading museums in Europe and USA.

Today Erró lives both in Thailand and French but he keeps always close contact with his native country Iceland. In the fall of this year there will be a huge one-man-exhibition of his work in the Beijing museum ….

Erró had already planned to make a big exhibition at the Chinese Europena Art Center – but in the end we found out that the space we have was too small for such an exhibition. But we are extremely happy to have a primeur of Erró´s work on this celebration exhibition in our Art Center.