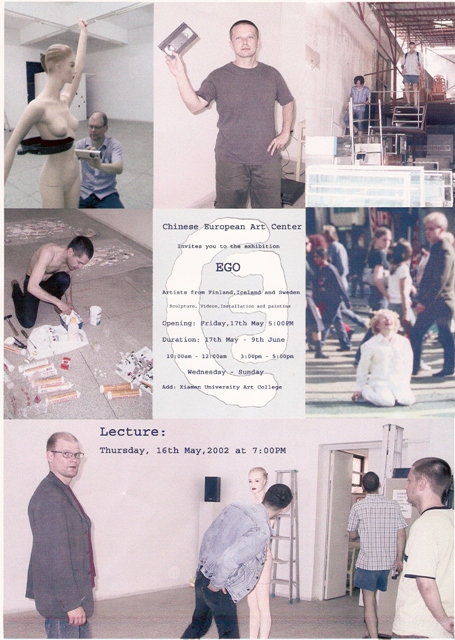 The Chinese European Art Center is proud to present an exhibition curated by Arni Gudmunddson. The exhibtion brings together five Nordic artists who share a common interest
in how human identities are created in Western society. Arni Gudmunddson(Iceland/Sweden), Per Huttner(Sweden), Juha van Ingen(Finland), Crs tian Riel off(Sweden/Chile), Daniel Westlund(Sweden). The work has been carefully selected to highlight the consciousness of the thinking individuals and how this is set against social conventions.
The work address diverse issues related to identity: The national identity, social identity, intellectual identity, artistic identity and male identity. Each artist approaches the problematic in a different way both in medium and subject matter to create a coherent and accessible exhibition, which gives a vibrant image of the diversity and richness of contemporary Nordic art.
The curator: Arni Gudmundsson is an artist/curator living and working in Stockholm, Sweden. He has curated and co-curate a large number of exhibitions in various European venues. He is one of the founders of the Gallery Konst aku ten in Stockholm, which he co-directed from 1996-2001.He is currently one of the intiators and co-directors of ID-I gallery also in Stockholm.
Gallery