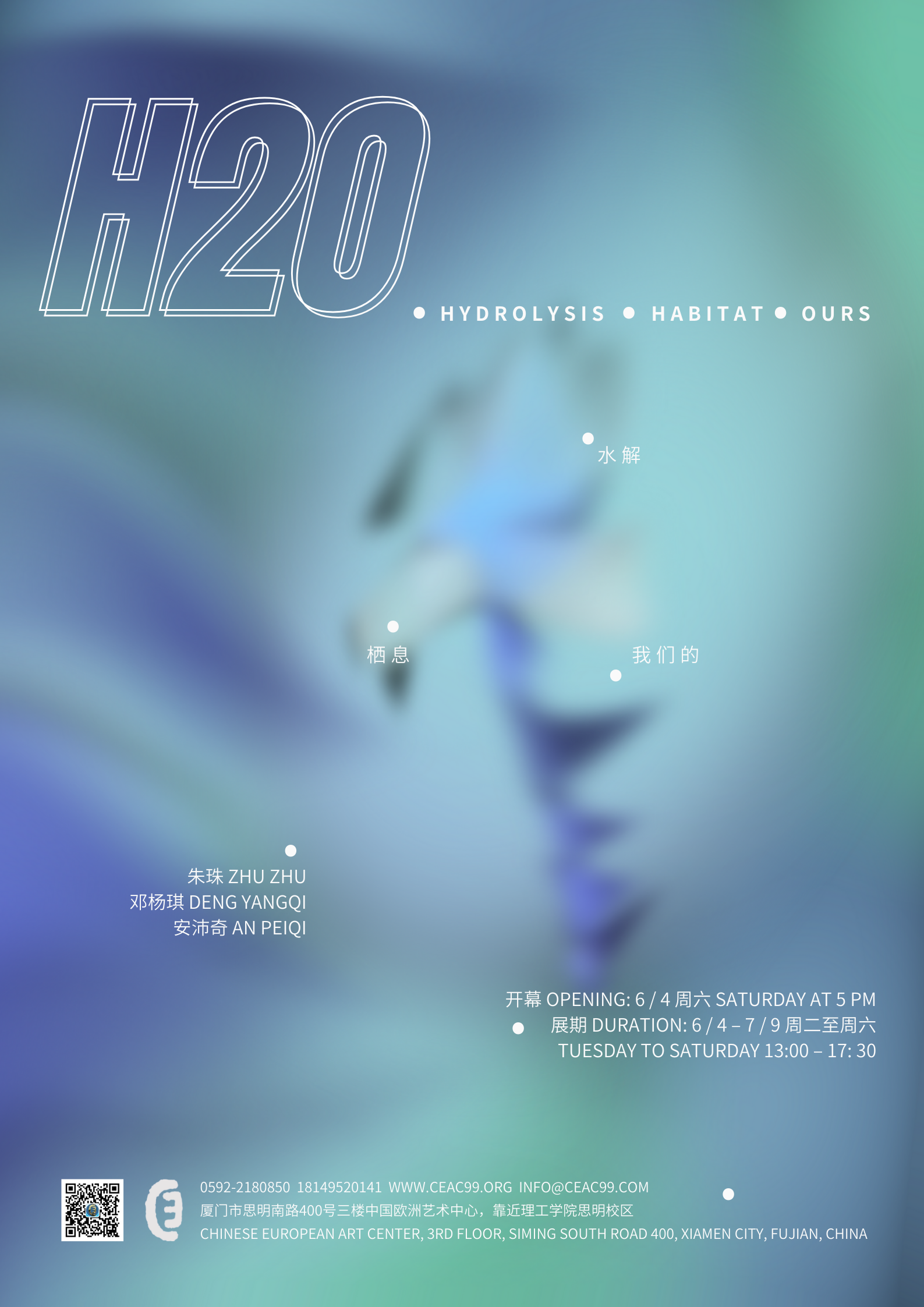 H2O: Hydrolysis・Habitat・Oursexplores the different existence forms of water and its continuous vitality in the contraction of change and constancy.
We find that plants and water share similar habitat forms in a changing state of being. Being the habitat of water, plants themselves inhabit the natural world, interweaving and developing in the form of mutual transmission and flow, becoming a symbol of natural creativity.
Based on the idea that "the definition, use and change of water by human beings are the aggregate of human thoughts and wisdom about water as a natural element", we believe that the human community is a continuous entering and detaching existence in the habitat landscape of plants and water.
The concept of the work is that there are two kinds of water being discussed, the tangible water and the intangible water. Tangible water is the familiar forms of water existence, such as liquid, gas, solid; static and flowing modes of movement; different volumes. At the same time, it is also just a residual trace.
The intangible water is the water we are about to know, the free water, the entry point to embody the dynamic of water and the mechanism of association. The first is its imminent change and reorganization, constantly reborn in the invisible transmission and dissolution. The second is its eternal mechanism of symbiosis and balance, where the decomposition and generation of water allows it to be associated with other organisms to form a stable and infinite flowing habitat.
H2O: Hydrolysis・Habitat・Oursis an exploration and response to both tangible and intangible water.
Hydrolysis is the migration and association of tangible water, tracing the form and role of water, the process of using water to decompose human landscape into flowers of different colors, rhythms and scents. It remains between the breath of the flower and flows between the liquid tissues.
Habitat is the understanding and exploration of the intangible water, which is the body of water and plants. Water connects everything and balances between the contraction of plants. It embraces everything. When people enter this habitat, they will be mapped with the plants through the connection of water, forming a new balance mechanism in the space. The human intervention will share the gift of water with the plants, reflecting the mode of living with nature. Habitat explores
a symbiotic landscape between human and nature. Are we able to co-habit
with plants? Are we the intangible water?
Zhu Zhu, born in 2000
2018-2022, Digital Media Art, Xiamen University
Deng Yangqi, born in 2000
2018-2022, Digital Media Art, Xiamen University
An Peiqi, born in 2000
2018-2022, Digital Media Art, Xiamen University