July 3 till August 18, 2019
Bræðslan, Víkurland 6, 765 Djúpivogur, Iceland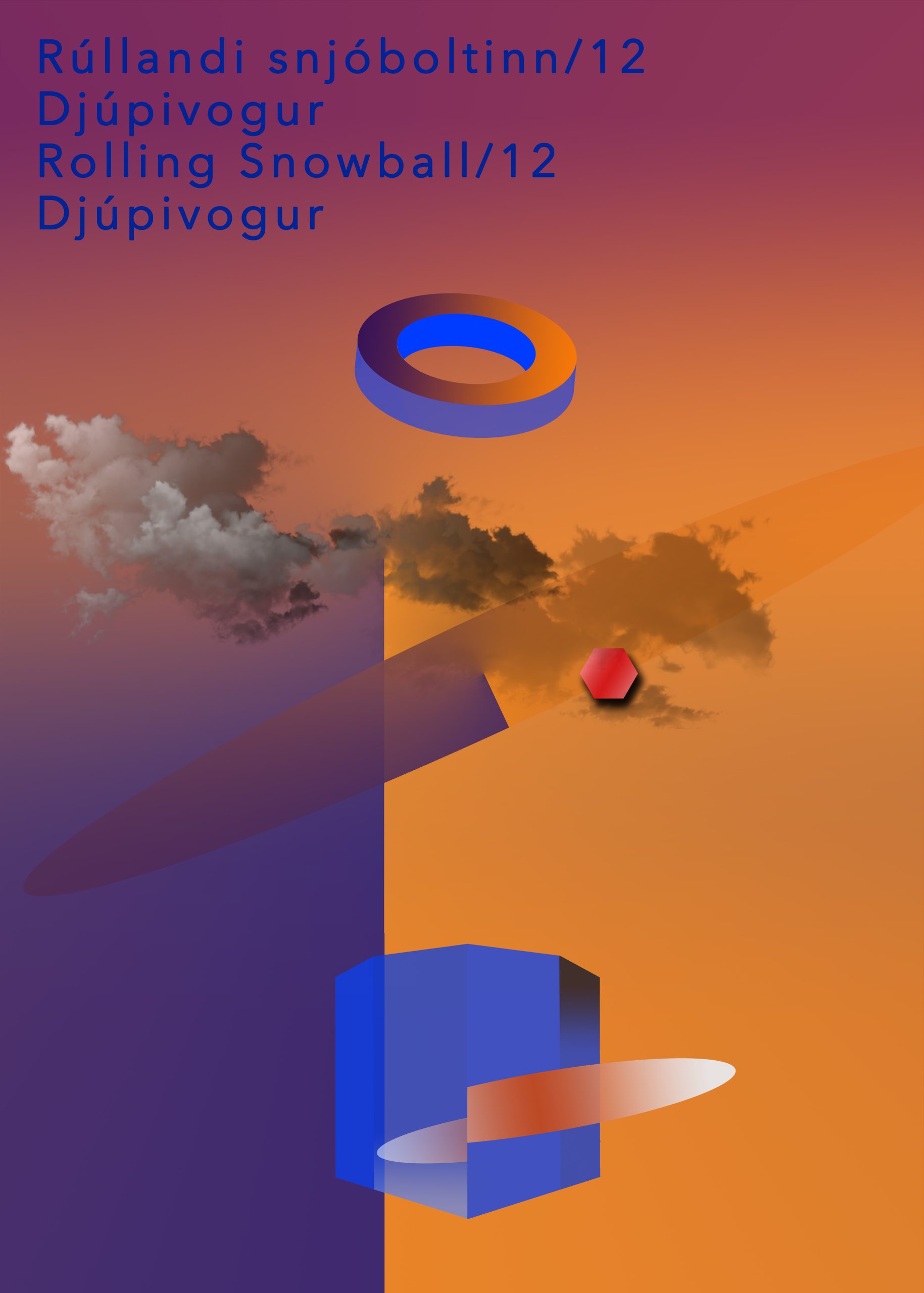 This is the sixth Rolling Snowball exhibition the CEAC organizes with the Municipality of Djúpivogur.
When we started the first Snowball exhibition in 2014, many people didn´t believe that this enterprise would make sense in a small fishers village with fewer than 500 inhabitants and that it would turn out to be of cultural importance for the people in Djúpivogur and even for the Icelandic art scene as later became evident.
The people of Djúpivogur are every year highly committed to this cultural event and the community, the people of the village, have been more than willing to assist and make it possible to realize each exhibition. In the four weeks the exhibition is on display, we have got up to 6000 visitors every time to watch the show.
Djúpivogur and CEAC have many things in common: They are both small, which can be seen as quality; they are close to the people; they are both in favor of the spirit of Citta Slow. Djúpivogur, the only municipality in Iceland, is participating in. And we avoid all kinds of snobbism in our activities.
The exhibiting artists in this Snowball are from China and European countries, such as Iceland and Holland. They have all voluntarily offered their works for this exhibition and we are deeply grateful to them for that. Many of them have come to Djúpivogur to help installing their art works – some of them are even from another continent like Asia.
As we all know, if an exhibition has no art works or the artists, there is nothing to celebrate. We are also thankful to Þór Vigfússon and Gréta Mjöll Samúelsdóttir. Without them this Snowball would not have been possible.
We welcome the visitors to this exhibition.
The exhibition will be opened by Lilja D. Alfreðsdóttir, Icelandic Minister of Education, Science and Culture, Ms. Gao Chunyan, chargéd' affaires, Embassy of The People's Republic of China in the Republic
of Iceland, Gauti Jóhannesson, Mayor of Municipality of Djupivogur.
Many participating artists will attend the opening as well.
Participated artists: Axis Art project, Eva Ísleifs, Eygló Harðardóttir, GuðrúnBenónýsdóttir, Halldór Ásgeirsson, Hildigunnur Birgisdóttir, Jin Jing, Jos Houweling, Kjartan Ari Pétursson, Kristján Guðmundsson, LiljaBirgisdottir, Liu Yuanyuan, Luuk Schröder, Marianne Lammersen, MarjanTeeuwen, Meiya Lin,
Nanda Runge, Nick Renshaw, Örn Alexander Ámundason, Rakel McMahon,
Styrmir Orn Gudmundsson, Twan Janssen, Una Margrét Árnadóttir, Yang Jian.
Gallery