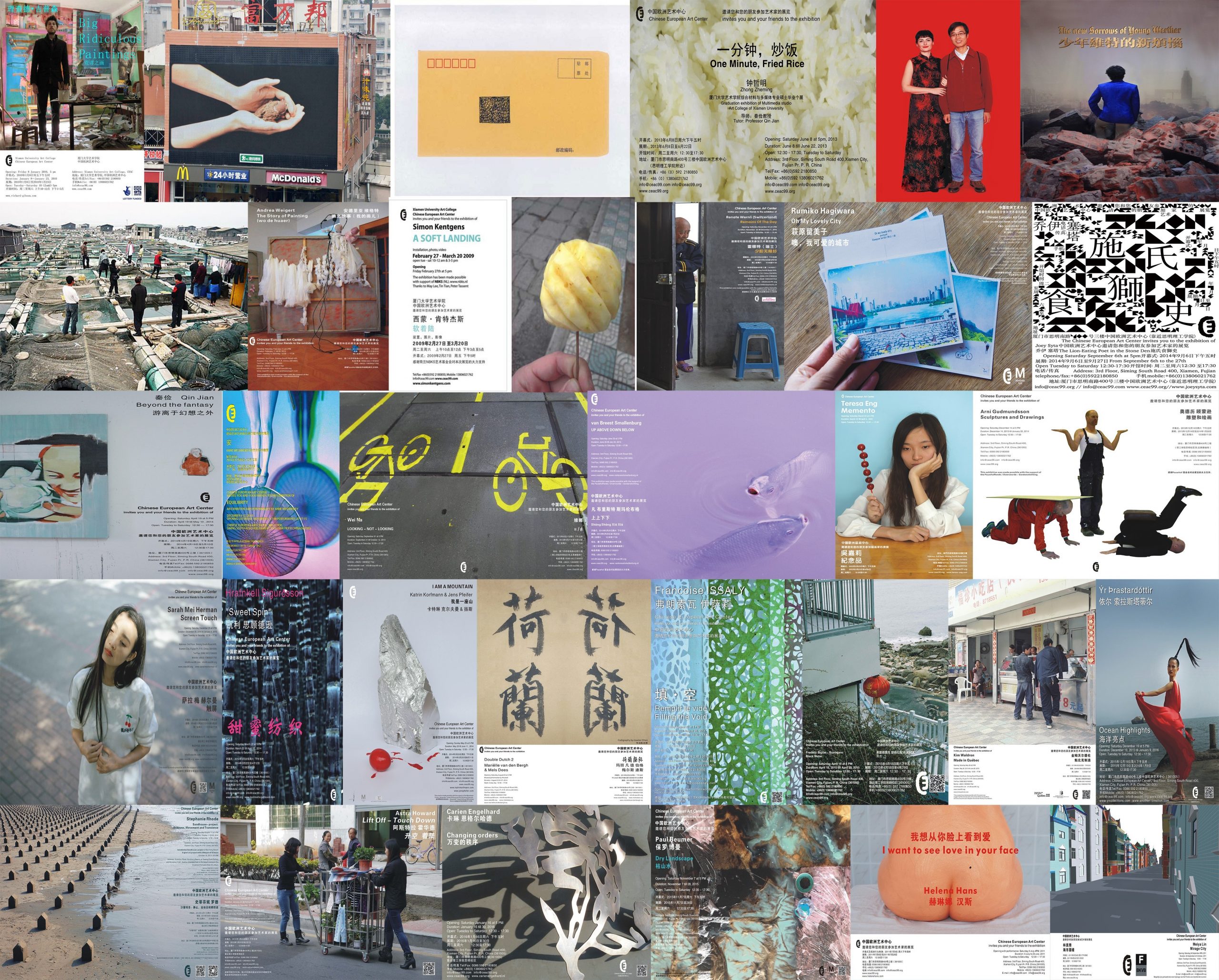 The first exhibition opened on the 26th November 1999 with the work of the Icelandic artist Sigurdur Gudmundsson, who is well known in Europe and whose works are represented in many of the leading European museums.

From the wide range of artist connected to the CEAC some were invited for a group exhibition or festival, some to give a workshop or lecture in the Art Center or the Art College of Xiamen University. But most came for a residency and stayed a couple of months to do research, experiment and produce work in their studio, local workshops or factories. As a rule, the latter prepared a show for the Art Center.

CEAC's events calendar features regular exhibitions showcasing invited and resident artists along with supplementary programs such as lecture, workshop, festival and outdoor film.