January 16 at 17.00, 2016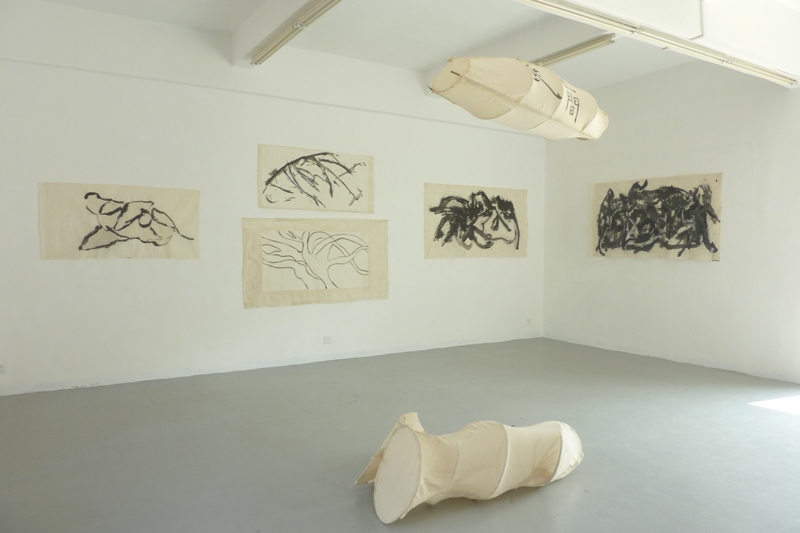 Changing orders. A broad title, which contains by its poetical inclusions, many layers of meaning for me. I cannot give just one explanation that covers all the meanings. I will give here my associations, which are related directly to my residency in Xiamen. This is my first stay in China and it is overwhelming for me. Before I came here, I have read a lot about this country and its long and admirable history and culture, however – of course – in just one short period of staying here, I am not capable to see, know and understand many things here. I just had enough time to sniff around a little bit.
What used to be order, changes regularly in history, again and again. Not only here, but that counts for the whole world. It's part of human development, I think. Happily, how West and East look at and validate each other, has changed in time too and will keep changing in future as well. I am very happy that I had the chance to make some great acquaintances during my stay here. Partly because it's always great to meet nice people, it's always nice to meet and learn from experts, and partly also because meeting people – especially coming from another culture – opens doors for changing perceptions in relation to changing orders in the world.
During my lessons calligraphy I experienced how controlled the movements, bends and lines need to be made, but at the same time that it was much more playful than I expected. Sometimes things, which seemed – for my laity eyes – to be made with much speed, spontaneously and with a wild gesture, showed to be made with a great sense of order and mindfulness, and a lot of patience and control. It was for me a firm, but friendly confrontation. This experience for sure will have effects on my art work and the way I work and give rise to changing orders in myself.
Light and shadow is for years already a recurrent theme in my art. You can see this very clearly in my paper cuts and also in the metal work – translations of some paper cuts into metal – I realized here in Xiamen.
A form gets its expression only because there is shadow. The same applies to form and space. It is only through space that form exists and has meaning. And vice versa, space exists and gets meaning because form exists. These apparent opposites can only be united in a dance of reciprocal recognition.
The work I show here is just an impression of what I started here and is strongly influenced by what I learned and saw here. It still needs more time and reflection to integrate my new knowledge into the art I make. That will happen when I am back in the Netherlands.
Gallery