March 14 till April 11, 2015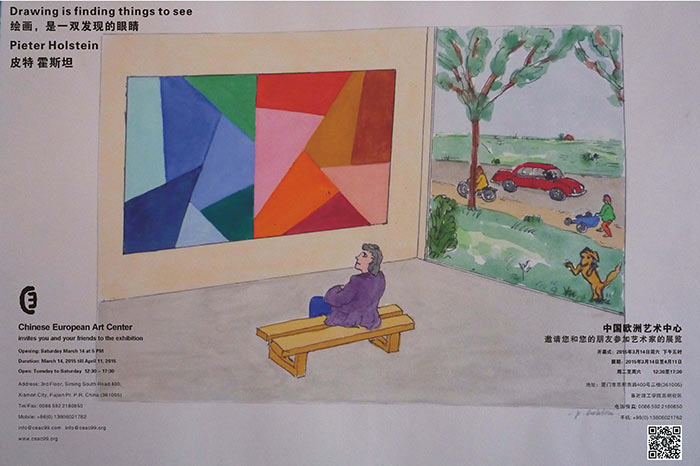 The exhibition in CEAC is a great pleasure to me around my 81st birthday, I am most grateful to have been invited again.
I will show new and older works. Central stands to me the realization of the meaning of the program of CEAC as I have seen it come to life. First it is an exchange within cultural realities.
A diversity of artists can come to China and Chinese artists go elsewhere.
Then two aspects are stressed in the realization of the content of CEAC that I also recognize as a central theme in many situations of our times.
I am thinking of the need for independence of mind in the content of shaped form and secondly the often conflicting reality in which it is exposed and the thought that this difference will endure.
I have once made a picture that illustrates this and I add it as an example of the show that has a diversity of works.
Gallery