April 18 till April 29, 2015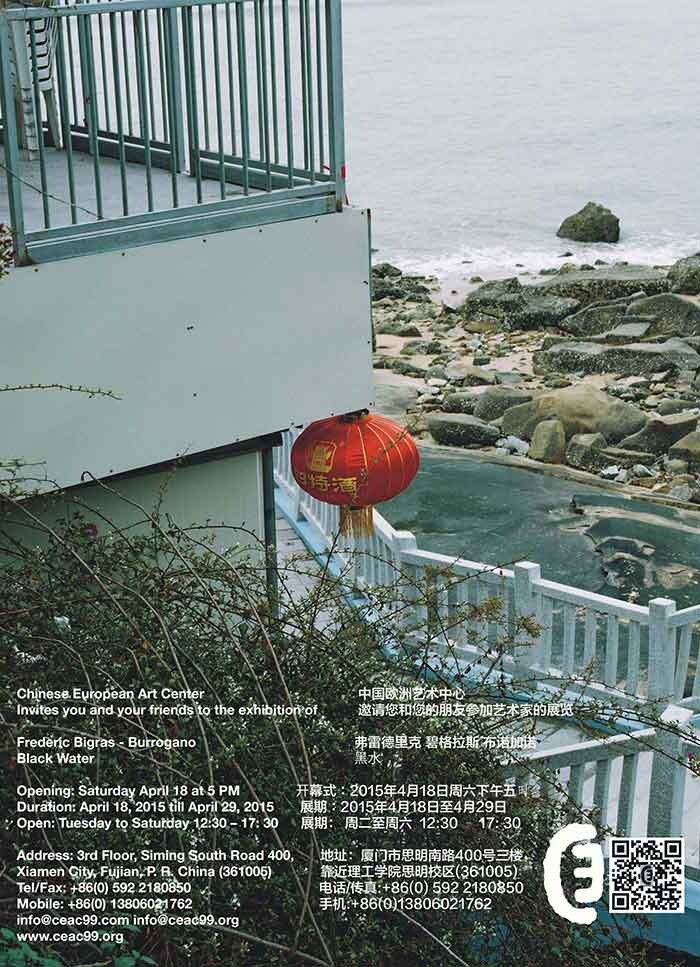 Frederic Bigras – Burrogano is a conceptual photographer who lives and works in Montreal. His work explores assumptions with themes such as biculturalism, heritage and the landscape. One recent series explores the phenomenon of town naming, more precisely towns with borrowed name from other metropolis. At this moment he is doing a two months residency at the Chinese European Art Center (CEAC) and has made the works in this exhibition during his stay here in Xiamen.
Black Water is a series of photographs and texts that explores the landscape through different associations and dualities such as earth and water or the interaction between two lovers. The work has been produced through reflecting on past experiences and tempting to create a visual interpretation of those memories.
Drawing inspiration from photographers such as Alec Soth "Sleeping by the Mississippi" and Kentaro Takahashi "The Riverbed" the artist uses the landscape as pretext to explore identity, history and experience. The photograph serves as a relay connecting different elements and the texts, which are issued from a past relationship, can be seen as a trace of something that is immaterial and lost.
Gallery