May 9, 2015 till May 23, 2015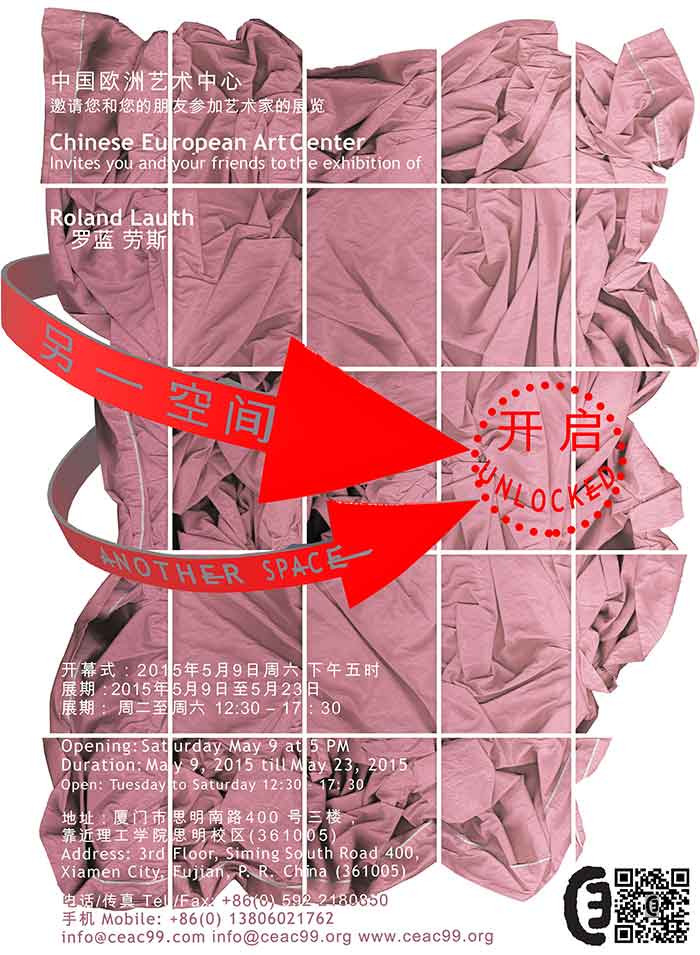 A city square is occupied by hundred of shouting voices and transformed by hundred of sleeping bodies building together a pole for action as well as a home for repose. Large spaces designed for productivity and collective life as well as cosy bedrooms designed for intimacy and lonesomeness. From a drive-in to a glory hole, from the open space you are working in to the bed you are using to rest or have sex, a city's architecture and design are thought and made to be drastically functional, whether it is the architecture of a public space or of an intimate nest.
For the exhibition, named "Another Space / Unlocked " I first talked with some residents of Xiamen about their conception of privacy, of intimacy and of intimate space. From the datas (data) collected during this conversations I was able to determine the elements that transform a space into an intimate space.
In the continuity of my work about external influences on the way we feel and on the way we express what we feel, I wanted to use the result of this investigation to build a somewhat ironic perfect intimate space. Following the marketing rules, I wanted to transform the personal thoughts of the people I talked with into a product.
"Another Space / Unlocked " presents an artificial simulation of an intimate space. A room where one can do nothing, feel safe, be shamelessly naked, cry, yearn and love. This space is materialized as an installation with multiple texts and pictures using commercial and administrative language.
A performance called "Outsourcing Yearning" will happen during the opening.
Gallery