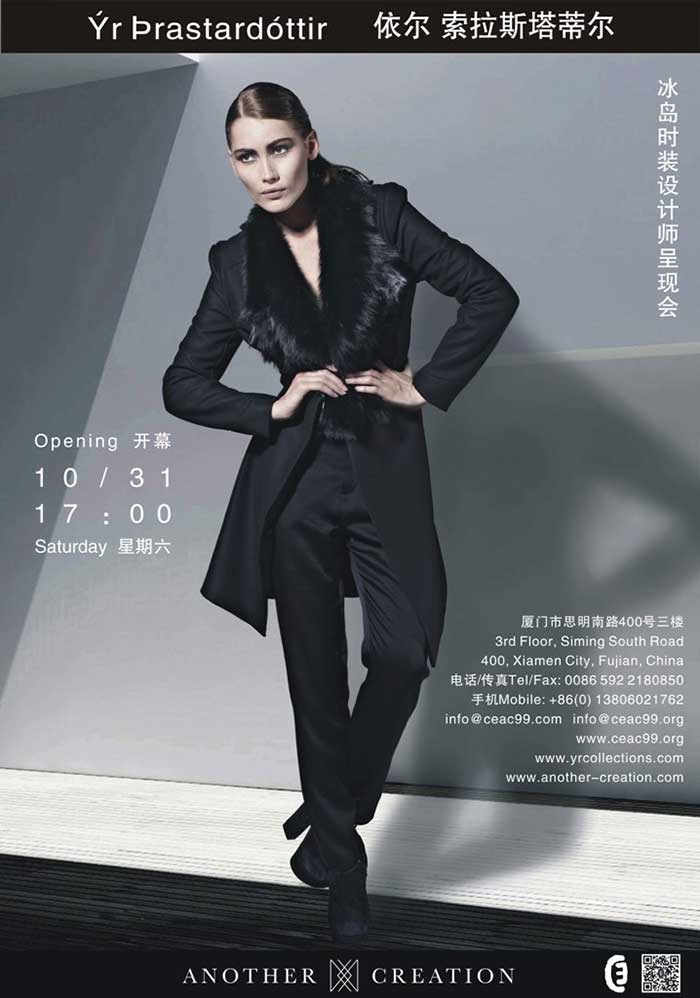 What inspires YR for her collection made in Xiamen is the existence of the melting pot between culture, genders, and different personalities ethnic backgrounds, and all sorts of individuality that vary from one person to another.
Both places Xiamen and Iceland are Islands in the ocean with extremely different landscapes and culture. Still both places find a strong connection of the individualism of Island people, the way they live close to the ocean, always coming or going.
An obsessional work dedicated to finding the delicate line that would draw a connection between these Islands is a contemporary answer to a classic, eternal silhouette. Yr strives to create a garment which feels like a partner you want to travel with, a garment that complement.
YR's collection emphasizes in combining classics with a modern and nonchalant attitude. The garments focus on embodying the individual's ability to portray their narrative through their own unique style.
All YR's designs are created in her own studio and entirely produced in there from a selection of noble and carefully selected fabrics, such as silks, wool, leather etc.
The uniqueness of YR is translated by her ability to mix and match more than one fabric boldly creating distinguished pieces. An efficient number of simple but exclusive pieces, personal, precious and unique.
This show is a sneak peak of the full armed Autumn / Winter collection 2016 which will be completed in YR's studio in Iceland and showcased at the Reykjavik Fashion Festival next spring.
Gallery