Saturday June 4 at 4pm, 2011
June 4 till June 18, 2011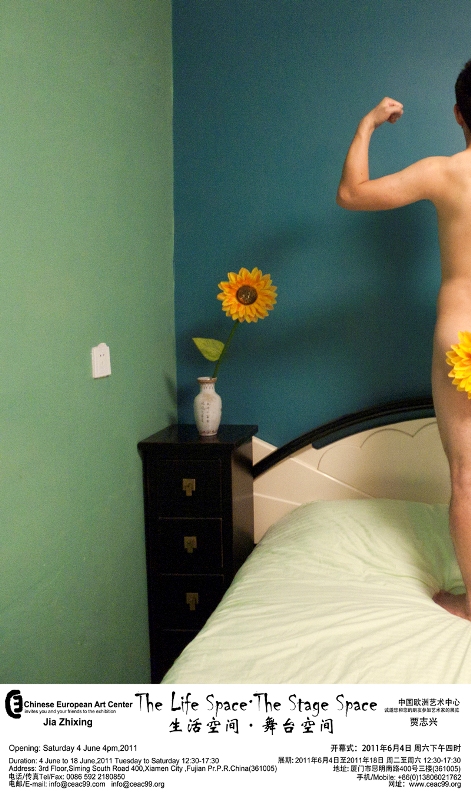 Jia Zhixing has been studying at Xiamen University Art College for the past seven years and this exhibition is the final part of his study – the graduation exhibition. After this exhibition he is qualified as: Master of Fine Art.
"The Life Space•The Stage Space" is an exhibition of works by the Chinese artist Jia Zhixing who is making here his first one man show.
The CEAC did exhibit artworks made by artists from many different countries and ages. In the twelve years the CEAC has existed this is the only second time that there is a solo exhibition of a graduating art student.
The CEAC has been following the artistic development of Jia Zhixing with a great interest for a quite a long time and has often included his work in the CEAC exhibitions.
In the CEAC exhibition entitled Dialogue 2010 which was a part of the Dutch Cultural Presentation at the EXPO in Shanghai last year the work of Jia Zhixing did play an important role which for sure was very honorable for the young student.
The works in this exhibition are all made in the past two years and some of them have been shown before.
Jia's starting point is always his personal and private space which is brought in contact with the external world through creating a visual and none verbal situation where he mixes living persons and flowers and domestic artifacts together in a humorous way. His staged photography shows us much more than half naked people surrounded by diverse artifacts. The photos are more like a new kind of reality which can be a metaphor for many new things and phenomena which can be of great value for our perception of life.
During this exhibition Jia Zhixing will make a performance which will be recorded on video and will be included to the show afterwards as a video installation.
Gallery