April 26 till May 30, 2003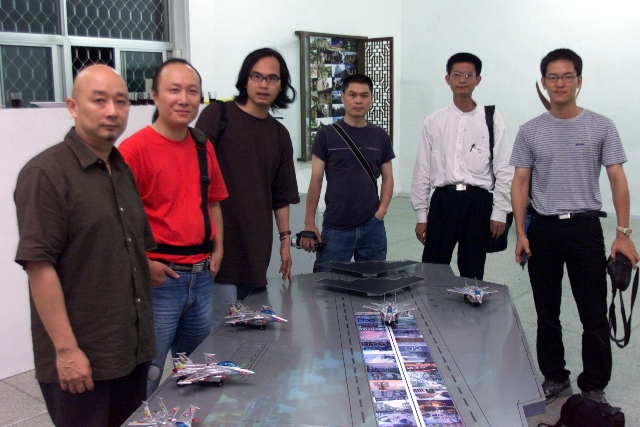 Shipping-Xiamen port Artistic Event is presented by curator Wu Minghui and participating artists: Yi Xuan, Hong Shunzhang, Wu Minghui, Shenye, Chen Wenling and Dong Xing.
Xiamen port is connected with the world, therefore, Ships and businessmen from all directions come together here and the economy is prosperous. Driven by profits, figures shuttle and ships sail back and forth.The history is described in the rhythm of the tide. Ships from various places perch briefly here, and meanwhile, commercial, cultural resources and values are exchanged.
In the early days of Qing Dynasty, as the trading seaport of Fujian, Xiamen did an active trades with southeast Asia. Tea, tobacoo, porcelain, brick, paper umbrella and dried fruit were exported, on the other hand, rice, silver dollar, wood, marine algae tc were imported. Before Opium War, British cargo ships frequently came in and went out of Xiamen seaport.They not only purchased our white sugar, medicine and silk, but also peddled their tin, lead, woolen goods and pepper. There were about 36 ships going in for trade in sixty years. The shipping is two-way with import, export and Resale intertwined. Western and eastern cultures mingle together bit by bit. Even if the country was confronted with the heavy artillery bombardment, the power of the cultural permeation of the weak should not be underestimated. In Xiamen Island, many buildings have western-style pillars and Minn an-style roofs. "The westwind is overwhelmed by the eastwind." some-countrymen joke. Qi Jiguang, a patriotic general for fighting against Japanese pirates in Ming Dynasty, once said, "My ambition is not to be made noble, only to hope these a waves were calm." In fact, these a has never been calm, neither will it, otherwise it would be dead. The change of cultural weakness and strength depends on competition." The things which go advance at the beginning will fall behind. Whereas, the things backward will go forward from behind." Nearly all of the cultures absorb something from foreign cultures and then localize it.
Gallery