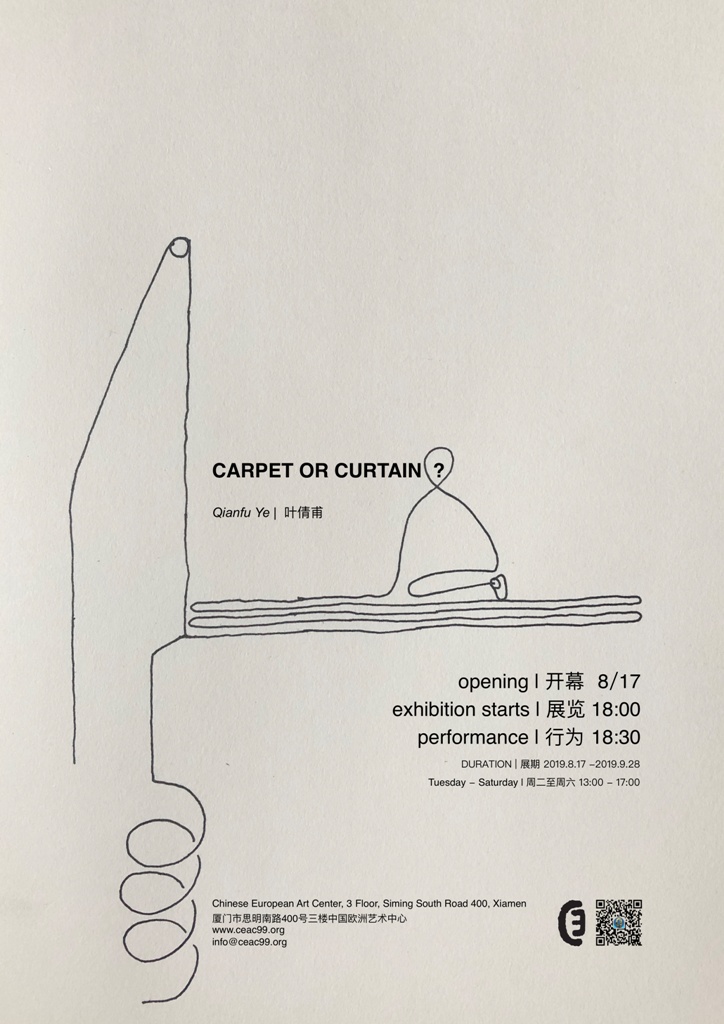 Qianfu Ye, you can call me Chenny, Aminalia – Chordata – Mammalia – Primates – Haplorhini – Simiiformes – Hominidae – Hominini – Homo – H. sapiens – Artist.

My work observes the process of making something, which can be a step of filming making or a tiny accident such as a mouse ate my bread inside the locker, sometimes even during my own artist practice making can be deconstructed as a process.

Ye mostly works with video, performance and installation. He studied at Muti-media apartment from Art college of Xiamen University, China. Later study another bachelor in VAV-Moving image from Gerrit Rietveld Academie, The Netherlands.